JAIPUR: The state government is surreptitiously amending the Zonal Master Plan-2030 to allow construction in the notified eco-sensitive zone (ESZ) of Mt Abu.
The local civic body has started deliberations to change the land use norm from 'no construction zone' in the area between Nakki Lake and the famous Dilwara temples to 'permissible construction zone' for the benefit of powerful interests who have large chunks of land in the area.
As per documents with TOI, on June 18, the directorate of local bodies (DLB) issued an order to Mt Abu municipality to initiate the process for amending Mt Abu (ESZ) building bylaws, 2019, to carry out construction in the prohibited area.
Following this, on July 2, the municipality invited objections and suggestions within 15 days from the public. The matter got highlighted after the proposal to change the land use was tabled at the municipality board meeting on August 4.
"The entire process was manipulated and the civic body did not publish the advertisement inviting objections and suggestions in the local newspapers. Moreover, information was not available on the municipality notice board and people did not know about the move," alleged Saurabh Gangadia, ex-member of the Mt Abu eco-sensitive zone monitoring committee.
"The decision to change the status of land use in the Zonal Master Plan-2030 for Mt Abu will be against the directions of Supreme Court and high court," he said.
'Construction will destroy ecology'
"This will be in clear violation of notifications declaring Mt Abu as an ESZ (Notification dated 25 June 2009, Moef & Cc). The construction in the area will destroy the ecology beyond repair," he said.Environmentalists and local residents also think that the decision would kill the historic Nakki Lake as construction would be allowed in the catchment areas.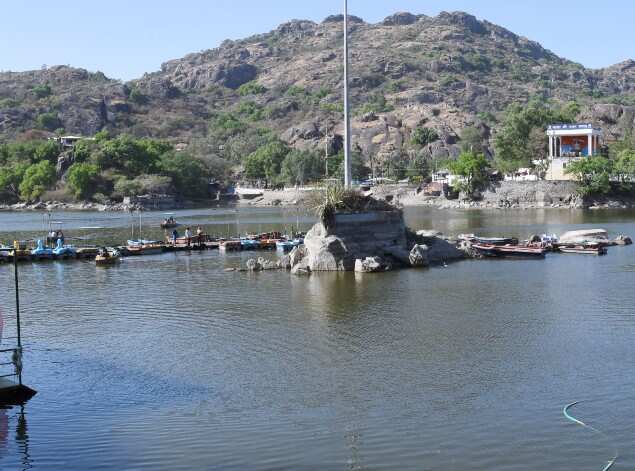 Dau Lal Bohra, IUCN member, who is working on Ramsar sites, said, "There are innumerable water channels on this land which brings water to the lake. The state government should take initiatives to protect the water bodies in western Aravali rather than making a policy to destroy it. In the long run, the decision would severely impact vegetation and ecology if this step is taken."
Municipality sources said it would benefit local residents of Mt Abu. However, in the master plan areas, those who are already living in the area are allowed construction. "Existing residential areas do not come under the no construction zone. Only huge pieces of agricultural land in the region were banned for conversion and construction," a source said.