AHMEDABAD: The state government on Thursday submitted before the Gujarat high court that there are over 4,000 buildings in municipalities and municipal corporations, which are required to have fire NOC but do not possess valid fire NOC.
The authorities intensified efforts to ensure fire NOC in buildings, hospitals and education institutes after the high court's directions to enforce the fire safety norms in strict manner after the fire incidents in two Covid hospitals took toll of total 13 patients last year in Ahmedabad and Rajkot.
For enforcing the installation of fire prevention systems in buildings, the government said that it has taken action against 1,285 hospitals in last three months for not having fire NOC. As many as 1,055 hospitals were issued notices, 187 hospitals were sealed and 43 hospitals have been closed till date.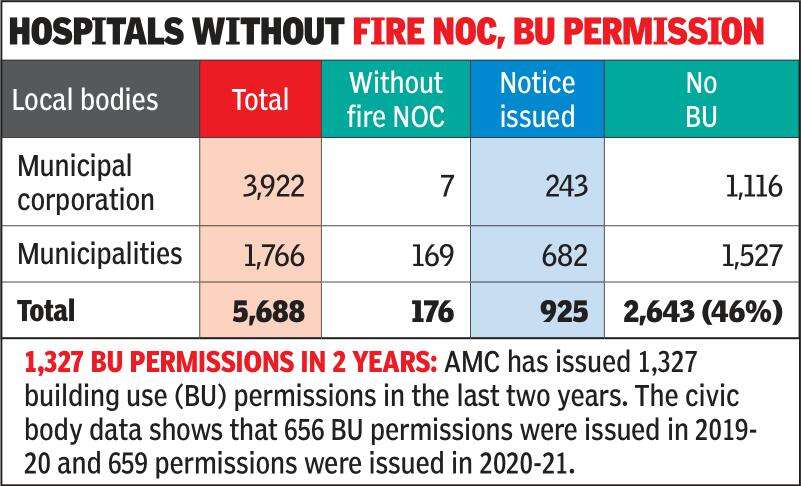 There were 1,116 hospitals in municipal corporation areas and 169 hospitals in municipality limits which faced action for not obeying the fire safety norms.
The municipal corporations have devised systems to ensure regular renewal of fire NOC for buildings every 11 months.
The state government and the corporations have, however, expressed their inabilities to carry out intense drive following certain hindrances, mainly the lack of zeal on part of the occupiers of the buildings.