CHANDIGARH: Around 800 houses are poised to lose their water connection in the first phase of the first of its kind crackdown on tax defaulters.
The tax branch of the municipal corporation (MC) will start issuing notices to people who have failed to pay their property tax even after receiving recovery notices from Tuesday. A 15-day time will be given. If they still do not pay up, water connection will be snapped.
Sources said more than Rs 1 crore in tax is due.
Since official letters have been circulated to the engineering department for the new initiative to disconnect water connection of defaulters to recover property tax, the engineering department will go house-to-house for the work.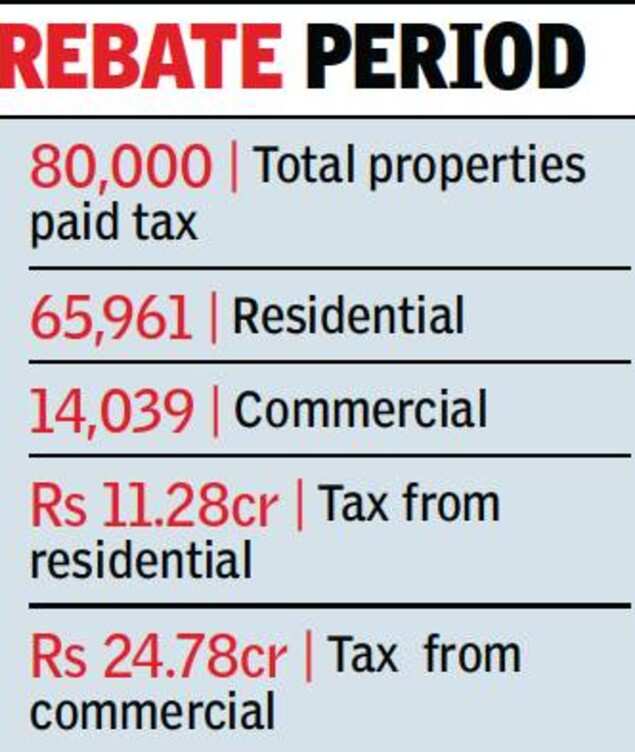 (Rebate period was from April to June)
As we do not have any method to recover the amount from defaulters of residential properties, we are left with no option but to start this exercise. In case of commercial properties, we seal the property but this step can't be adopted for residential properties," sources said.
Although maximum number of taxpayers come from the residential segment, more tax is received from commercial properties owing to the high charges.
The MC received Rs 36.06 crore property tax during the rebate period from April to June. Out of Rs 36 crore, Rs 24.78 crore had come from commercial properties and the remaining Rs 11.28 core from residential property owners, according to records.