CHANDIGARH: The Chandigarh Housing Board (CHB) has reckoned Rs 643 crore will be needed to construct 728 flats under the general housing scheme in 16.6 acres of land in two pockets of IT Park, placing the amount in its agenda that will come up for approval in a board meeting on September 8.
"The consultant architect has prepared a rough cost estimate based on CPWD with applicable cost index. There will be a community centre and shopping complex too.
This estimate covers the cost of the building work, which includes civil, public health, electrical and external estate services. The civil work will cost Rs 471 crore, while public health works Rs 32 crore," according to a copy of the agenda.
The proposed flats will have ground plus 6 floors comprising two basements for parking of two cars for each flat in addition to surface parking for visitors only.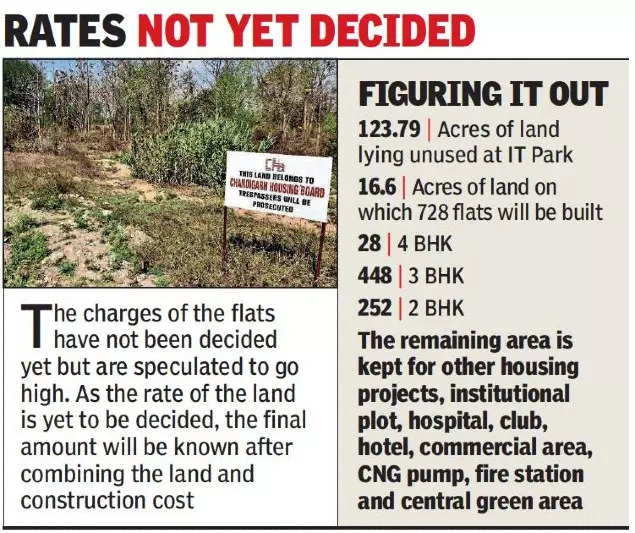 "Adequate accommodation would be provided for domestic servants and other service population of economically weaker section (EWS). Dwelling units for them shall not be less than15% of the main ones and minimum area is 30 square metre," the agenda added.
Sufficient green area is kept reserved in the housing project and will be developed in manner that it can be maintained. The site is close to a forest and Sukhna Lake, making greenery one of the crucial aspects of the project.
The UT adviser, who also holds the charge of CHB chairman, will chair the meeting.