PANAJI: After a long tussle, the Goa government has terminated the 1997 lease deed with Indian Resort Hotels Ltd — now known as the Indian Hotels Company Ltd (IHCL) — to set-up recreational facilities for tourists on over 3 lakh sqm land at Aguada plateau.
'The lease has been terminated due to failure of the hotel company to pay rent which has been due since July 1, 1998," an official said.
Indian Resort Hotels Ltd has been directed to handover possession of the land to the tourism department on or before the end of six months from the date of issue of the order. It has also been directed to pay arrears of rent along with interest amounting to Rs 65 crore within 30 days from the date of receipt of the order.
The North Goa collector has been directed to take possession of the property if the company fails to comply with the government's order.
The termination order will become effective in six months from the date of issuance of the order.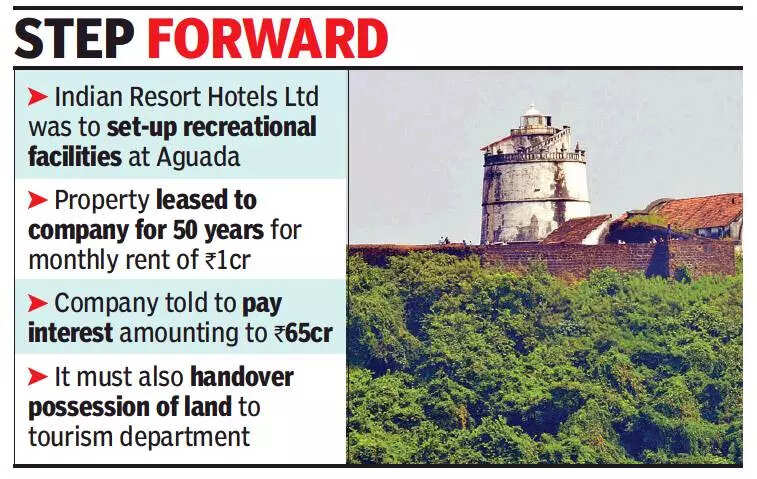 The tourism department had planned to have recreational and amusement facilities for tourists at the site and procured the property at Rs 53 lakh and leased it to Indian Resort Hotels Ltd for 50 years for a lease of Rs 1 crore.
The official said the company failed to carry out any development as was agreed upon and it did not even pay the rent. The company faced difficulties in getting various permissions, that were mandatory to execute the plan of having facilities for tourists, he said.
"It is a prime land having a beautiful view, and a lot can be done to elevate the touristic value of the place. The prime property has been left unutilised for so many years," the official said.